Results for Ben Folds
reviews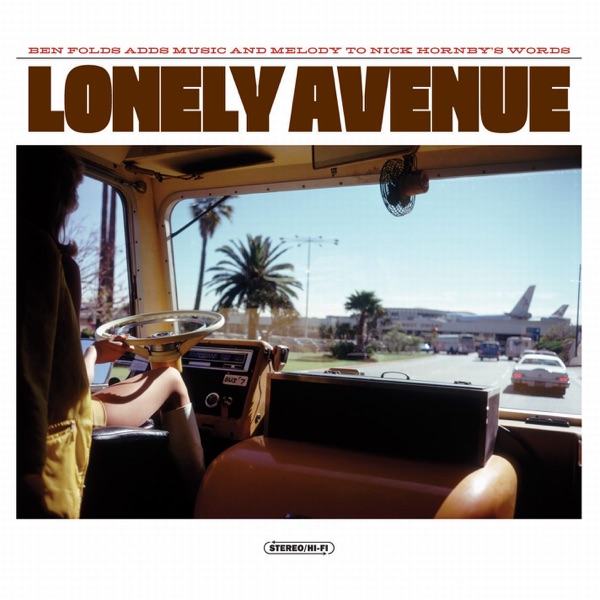 Lonely Avenue available on iTunes
Ben Folds Lonely Avenue
Fans of Nick Hornby's books and criticism or Ben Folds' songwriting will be disappointed to hear that their new collaboration Lonely Avenue is not a"classic album."Jim is not a fan of Folds, but admits he's got serious chops. But the compositions are all over the place. And worse are Hornby's lyrical contributions. He panders to the worse clich'es, especially on tracks like "Levi Johnston's Blues," which, yes, is about that Levi Johnston. Greg was"appalled"by this project, and got the sense that the sometimes condescending lyrics were just crowbarred in. Both Jim and Greg give it a Trash It.
Go to episode 255
rock doctors
Peter Sagal
This week, Jim and Greg play doctor — rock doctor, that is. They've decided to launch a new experiment where they help a listener in need of musical help. Let's hope they don't get their licenses pulled. Their first patient is Chicago Public Radio colleague Peter Sagal. The Wait, Wait… Don't Tell Me! host listens to the show, but confessed to Sound Opinions that he doesn't always"get it."Peter is a music fan, but is stuck in a bit of a rut, and has come to Drs. Kot and DeRogatis for some healing.
After their initial consultation, our hosts discover that their patient is a huge Elvis Costello fan. He also digs Tom Waits and Nick Lowe, and has ventured into newer territory with artists like Neko Case and Ben Folds. Peter also reveals that he likes "Jesus Walks," but may be the last person on the planet who hasn't gotten into Kanye West.
Greg cues in to Peter's fondness for singer/songwriters and theatricality. He also notes that much of the music Peter likes has a fairly wry, intellectual sense of humor. So, his prescription includes an introduction to the music of The Decemberists. Frontman Colin Meloy, who was also a guest on Sound Opinions, has a literary, almost Broadway-esque style that Greg thinks might cure what ails Peter. He also suggests that Peter check out the New Pornographers, the band that features Neko Case on vocals.
Jim's first prescription caters to Peter's dark sense of humor. He recommends a dose of the new (and improved, according to Jim) Belle and Sebastian. The Scottish band was always a bit too twee for our host, but on this year's The Life Pursuit, they create a sunnier, poppier sound, though with no less dark a point of view. Jim also instructs his patient to go for it and listen to Kanye West's second album, Late Registration. He predicts Peter will appreciate the rapper/producer's compositions and innovative orchestrations.
Peter followed his doctors' advice for a week, and returned to let them know how he feels. He admitted that he enjoyed most of their choices. He has never been a Belle and Sebastian fan, and probably won't become one any time soon, but he understands why Jim recommended the band. And he tells Greg that he will continue to dig deeper into the The Decemberists and The New Pornographers. But the clear cure here was Kanye West. Peter was absolutely floored by how much he loved Late Registration. He definitely understands what all the fuss is about now. Therefore, by turning their patient on to even one new artist, the doctors can consider their medical experiment a success. They've got one patient in recovery and look forward to healing some more. So, if you or anyone you know needs to consult with the rock docs, please email Sound Opinions and tell us where it hurts.
Go to episode 34