Results for Beauty and Ruin
reviews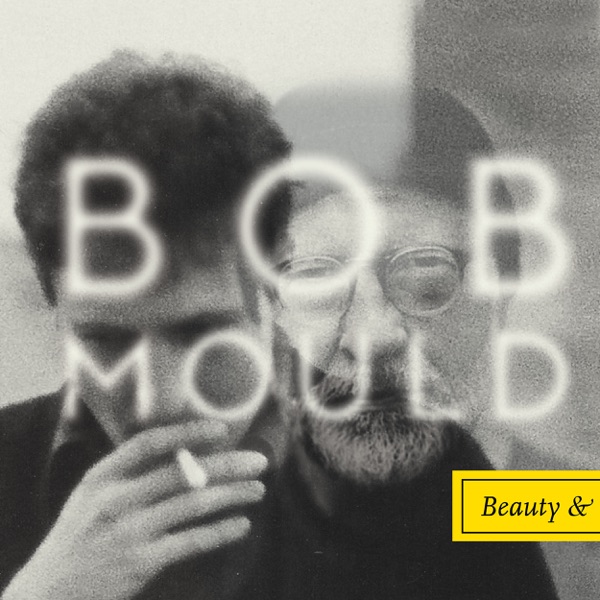 Beauty and Ruin available on iTunes
Bob Mould Beauty and Ruin
10 solo albums later and former Hüsker Dü frontman (and friend of the show) Bob Mould still shows no sign of slowing down. The alt-rock pioneer adds another album to that list with his latest, this month's Beauty and Ruin. Jim and Greg celebrate the release as a return to form for Mould, who has often taken creative detours away from his rock trio past—one that paved the way for bands like Nirvana, Green Day, Nirvana and more. On Beauty and Ruin, Mould returns to that influential sound and reaches deep both into the din of his instrumentation, and into his personal history, to meld huge melodies with emotionally resonant lyrics. Greg loves the honesty and says Beauty and Ruin is a Buy It. Jim agrees the album is worth purchasing, but doesn't think it lives up to Mould's previous album, 2012's Silver Age, in terms of killer hooks and levity. Jim says pick both up if you can.
Go to episode 448
Bob Mould Patch The Sky
On his 13th solo album, Sunshine Rock, Hüsker Dü frontman and serious rocker Bob Mould threw longtime fans for a bit of a loop with four song titles referencing the sun and cover art resembling a lollipop. Greg calls it Mould's attempt at bubblegum pop, while Jim compares it to The Kinks' "Waterloo Sunset." He says since Mould formed a power trio with Superchunk drummer Jon Wurster and bassist Jason Narducy (formerly of Verbow) in 2012, he's been at a career high. The most recent albums recorded by that trio (Beauty & Ruin and Patch The Sky) have focused on the deaths of Mould's parents and now Jim says he's emerged in a happier place. It reminds him of Hüsker Dü covering Donovan's "Sunshine Superman." Greg points out the melodies are at the forefront and there's a lyrical theme of reconciliation. "The Final Years" is a wistful look back at time with his parents, while "I Fought" is like a message to his late songwriting partner Grant Hart, moving past bitterness to appreciation. Greg and Jim both appreciate Mould's honesty about who he is now.
Go to episode 690
featured songs
Featured Songs
The Drifters, Up on the Roof, Up on the Roof, Rhino, 1963
Whitney Houston, Saving All My Love for You, Whitney Houston, Sony Music, 1985
The Monkees, Pleasant Valley Sunday, Last Train to Clarksville, Arista, 1966
Pretenders, Middle of the Road, Learning to Crawl, Sire, 1984
Damon Albarn, Heavy Seas of Love, Everyday Robots, Parlophone, 2014
Lydia Loveless, Wine Lips, Somewhere Else, Bloodshot, 2014
Against Me!, True Trans Soul Rebel, Transgender Dysphoria Blues, Resist Records, 2014
Stealers Wheel, Stuck in the Middle, Stealers Wheel, Lemon Recordings, 1973
Wussy, Teenage Wasteland, Attica!, Damnably, 2014
Wussy, Beautiful, Attica!, Damnably, 2014
Le Butcherettes, Burn the Scab, Cry is for the Flies, Nadie Sound, 2014
Parquet Courts, Black and White, Sunbathing Animal, Mom+Pop Music/What's Your Rupture?, 2014
Fucked Up, Sun Glass, Glass Boys, Arts & Crafts, 2014
Protomartyr, Want Remover, Under Color of Official Right, Hardly Art, 2014
Bonobo, Ten Tigers, The North Borders, Ninja Tune, 2013
Bob Mould, Hey Mr. Grey, Beauty & Ruin, Merge, 2014
Bob Mould, The War, Beauty & Ruin, Merge, 2014
The Police, Message in a Bottle, Reggatta de Blanc, A&M, 1979
The Saints, (I'm) Stranded, (I'm) Stranded, EMI, 1977
Ted Hawkins, Bad Dog, Happy Hour, New Rounder, 2011
Etta James, Purple Rain, All the Way, RCA Victor, 2006
Beach Boys, Had to Phone Ya, 15 Big Ones, Caribou Records, 1976
Angel Olsen, Stars, Burn Your Fire for No Witness, Jagjaguwar, 2014
Lake Street Dive, Bad Self Portraits, Bad Self Portraits, Signature Sounds, 2014
Nine Inch Nails, Head Like a Hole, Pretty Hate Machine, Strategic Marketing/UMG/Universal Island Records Ltd., 1989
Go to episode 448
Featured Songs
The Ramones, Beat On the Brat, Ramones, Rhino, 1976
The Ramones, Blitzkrieg Bop, Ramones, Rhino, 1976
Spinal Tap, Rock and Roll Creation, This is Spinal Tap, The Group Control, 1984
The Doors, The End, The Doors, Analogue Productions, 1967
Spinal Tap,"Rock and Roll Nightmare,"Live on"The TV Show"
Spinal Tap, Cups and Cakes, This is Spinal Tap, Embassy, 1984
The Thamesmen, Gimme Some Money, This is Spinal Tap, Embassy, 1984
Spinal Tap, Big Bottom, This is Spinal Tap, Embassy, 1984
Black Sabbath, Black Sabbath, Black Sabbath, Universal Music, 1970
Spinal Tap, Tonight I'm Gonna Rock You, This is Spinal Tap, Embassy, 1984
Spinal Tap, Hell Hole, This is Spinal Tap, Embassy, 1984
Spinal Tap,"Stonehenge,"Live at Wembley, 2009
Morrissey, World Peace is None of Your Business, World Peace is None of Your Business, Virgin EMI, 2014
Morrissey, Neal Cassady Drops Dead, World Peace is None of Your Business, Virgin EMI, 2014
Death, Politicians in My Eyes, Keep on Knocking/Politicians in My Eyes, Tryangle, 1976
Astrud Gilberto, The Telephone Song, At the Café au Go Go, Jazzdoor, 2001
Got a Girl, La La La, I Love You but I Must Drive Off This Cliff Now, Bulk Recordings, 2014
First Aid Kit, My Silver Lining, Stay Gold, Columbia/Sony Music, 2014
Bob Mould, Low Season, Beauty & Ruin, Merge, 2014
Prince, Thieves In the Temple, Graffiti Bridge (Video), Warner Bros., 1990
Go to episode 451
Featured Songs
Bob Mould, Hands Are Tied, Patch the Sky, Merge, 2016
Bob Mould, Voices In My Head (Live on Sound Opinions), Patch the Sky, Merge, 2016
Hüsker Dü, Whatever, Zen Arcade, Spot, 1984
Hüsker Dü, Eight Miles High, Eight Miles High, SST, 1984
Bob Mould, Hold On (Live on Sound Opinions), Patch the Sky, Merge, 2016
Bob Mould, I Don't Know You Anymore, Beauty & Ruin, Merge, 2014
Hüsker Dü, In a Free Land, Everything Falls Apart, Reflect, 1983
Bob Mould, Quasar, Modulate, Granary, 2002
Hüsker Dü, Makes No Sense At All, Flip Your Wig, SST, 1985
Bob Mould, The End of Things (Live on Sound Opinions), Patch the Sky, Merge, 2016
Bob Mould, Daddy's Favorite (Live on Sound Opinions), Patch the Sky, Merge, 2016
Bob Mould, Pray for Rain, Patch the Sky, Merge, 2016
case/lang/veirs, Atomic Number, Case/Lang/Veirs, Anti-, 2016
case/lang/veirs, Delirium, Case/Lang/Veirs, Anti-, 2016
P.M. Dawn, Downtown Venus, Jesus Wept, Gee Street, 1995
Herman Hermits, Dial My Number, Both Sides of Herman's Hermits, MGM, 1966
Nina Simone, Sinnerman, Pastel Blues, Philips, 1965
Ramones, I Wanna Be Sedated, Road to Ruin, Sire, 1978
Suicidal Tendencies, Institutionalized, Suicidal Tendencies, Frontier, 1983
Peter Gabriel, I Have the Touch, Peter Gabriel, Geffen, 1982
Go to episode 552