Results for Barry Manilow
reviews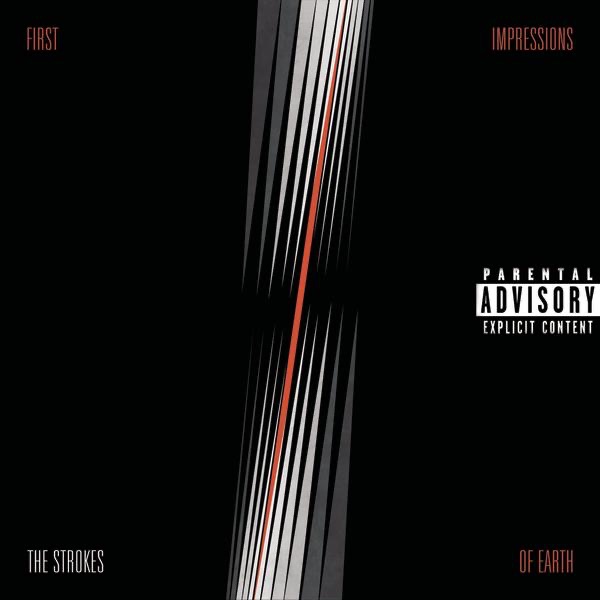 First Impressions of Earth available on iTunes
the Strokes First Impressions of Earth
Following the interview, our hosts review First Impressions of Earth. Both Jim and Greg agree that Kahne succeeded in stretching The Strokes out. However, Greg thinks there is a lot of filler on the album. For him, it's an experiment that did not work, making First Impressions only a Burn It. Jim, on the other hand, believes it's good (though not great) from beginning to end. He thinks it might even be better than the previous release, Room on Fire, and recommends it as a Buy It, even for Barry Manilow fans.
Go to episode 6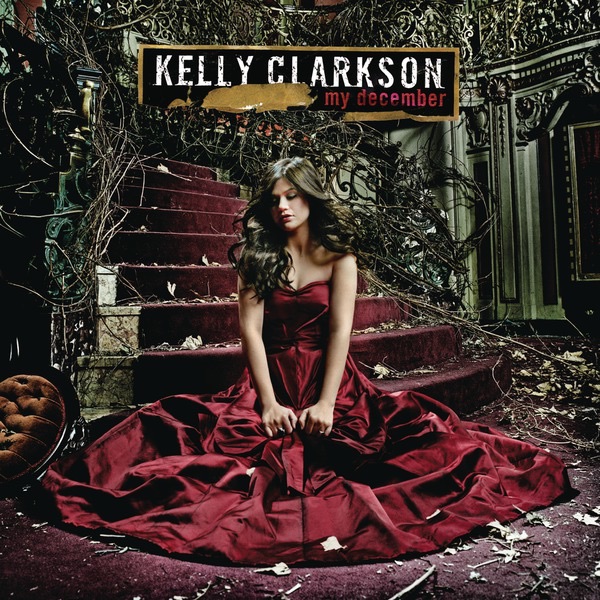 My December available on iTunes
Kelly Clarkson My December
On June 14, Live Nation, or the concert promoters formerly known as Clear Channel canceled American Idol winner Kelly Clarkson's first nationwide arena tour due to"lackluster ticket sales."This event, combined with the firing of her manager and the anticipation of the release of her third album My December has made for a dramatic couple of weeks for the singer. Clive Davis, the music mogul responsible for signing a ton of hit acts ranging from Whitney Houston to Barry Manilow to the Notorious B.I.G., has been overseeing the careers of Clarkson and all the Idol products thus far. But, much to the chagrin of Davis and her label RCA, Clarkson took My December as an opportunity to do her own songwriting and drift away from the guaranteed success of hit-makers like "Since You've Been Gone" scribe Max Martin. Jim and Greg commentate ringside for the blow by blow between America's first pop princess and the pop recording legend. Listening to the album, Greg cannot understand the controversy surrounding the album's pop potential, finding it reminiscent of a post-Dave Coulier Alanis Morrisette. Jim, on the other hand, thanks Clive Davis for trying to spare us the torment of this record. He thinks Clarkson is"at the level of a sub-par Midwestern bar band."Greg gives it a Burn It, and Jim gives it a triple Trash It.
Go to episode 82
news
featured songs
Featured Songs
Free, The Stealer, Highway, Universal Island, 1971
Elton John, (Gotta Get A) Meal Ticket, Captain Fantastic And The Brown Dirt Cowboys, Island, 1975
Michael Jackson & Paul McCartney, Say Say Say, Pipes of Piece, Columbia, 1983
The Pretenders, Brass in Pocket, The Pretenders, Rhino/WB, 1980
JP, Chrissie & The Fairground Boys, Fairground Luck (Live on Sound Opinions), Fidelity!, La Mina, 2010
The Pretenders, Back on the Chain Gang, The King of Comedy, Warner Bros, 1983
The Pretenders, Don't Get Me Wrong, Get Close, Rhino/Warner Bros, 1986
JP, Chrissie & The Fairground Boys, If You Let Me (Live on Sound Opinions), Fidelity!, La Mina, 2010
JP, Chrissie & The Fairground Boys, Perfect Lover (Live on Sound Opinions), Fidelity!, La Mina, 2010
JP, Chrissie & The Fairground Boys, If You Let Me, Fidelity!, La Mina, 2010
Drake, Over, Thank Me Later, Universal Motown, 2010
Drake, Fireworks, Thank Me Later, Universal Motown, 2010
Christina Aguilera, Bionic, Bionic, RCA, 2010
Christina Aguilera, My Girls, Bionic, RCA, 2010
Kraftwerk, The Telephone Call, The Telephone Call, Warner Bros., 1987
Spring Awakening, Don't Do Sadness, Spring Awakening, Decca, 2006
The Go-Go's, Head Over Heels, Talk Show, I.R.S., 1984
Barry Manilow, Copacabana(At the Copa), Even Now, Arista, 1978
Clarence Carter, Patches, Patches, Atlantic, 1970
Richard Harris, MacArthur Park, A Tramp Shining, MCA, 1968
Go to episode 239
Featured Songs
Grateful Dead, Uncle Jon's Band, Workingman's Dead, Warner Bros., 1970
Demi Lovato, Let It Go, Frozen (Original Motion Picture Soundtrack), Walt Disney, 2013
Ella Fitzgerald, Summertime, Porgy and Bess, Verve, 1957
Fleetwood Mac, Bermuda Triangle, Heroes Are Hard to Find, Reprise, 1974
Mellow, Paris Sous la Neige, Another Mellow Spring, Higher Octave, 2001
The Paybacks, Black Girl, Knock Loud, Get Hip, 2002
Blondie, Bermuda Triangle Blues (Flight 45), Plastic Letters, Chrysalis, 1978
Loud Lucy, Ticking, Breathe, DGC/Geffen, 1995
Cannibal Ox, Iron Galaxy, The Cold Vein, Definitive Jux, 2001
Divine Styler, Walk of Exodus, Spiral Walls Containing Autumns of Light, Giant/Reprise/Warner Bros., 1992
Bloque, Daño en el Baño, Bloque de Busqueda, Luaka Bop, 1998
Barry Manilow, Bermuda Triangle, Barry, Arista, 1980
Roky Erickson, Bermuda, Don't Slander Me, Light In the Attic Records, 1986
The She Creatures, Sexy Robot, Sexy Robot (Single), self-released, 2007
Propellerheads, History Repeating, Decksandrumsandrockandroll, Dreamworks, 1998
Warpaint, Disco//Very, Warpaint, Rough Trade, 2014
Warpaint, Love Is to Die, Warpaint, Rough Trade, 2014
The Beatles, Any Time At All, A Hard Day's Night, Parlophone, 1964
Bob Dylan, Something (Live at Madison Square Garden), freely available on YouTube, unreleased, 2002
The Beatles, Being for the Benefit of Mr. Kite!, Sgt. Pepper's Lonely Hearts Club Band, Parlophone/Capitol, 1967
The Beatles, Tomorrow Never Knows, Revolver, Parlophone, 1966
Go to episode 426