Results for Andy Warhol
interviews
Donovan
This week Jim and Greg talk with legendary '60s singer/songwriter Donovan. In honor of his 40th anniversary in the music business, Donovan has written an autobiography, released a box set, and set out on tour. A contemporary of Bob Dylan and The Beatles, Donovan was acclaimed for his finger-picking style, which he garnered from The Carter Family and demonstrates for our hosts.
Jim and Greg also want to know about the sex, drugs, and rock and roll in Donovan's life. Specifically, they discuss his experience being busted for drugs in 1966. His arresting officer, Sgt. Pilcher, later targeted fellow British rockers Keith Richards, Mick Jagger, Brian Jones and John Lennon.
Another part of the Donovan mythology involves the origin of his song "Mellow Yellow." As Jim points out, many people believe that Donovan was alluding to the ability to get high by smoking banana peels. While Donovan does not refute this idea, which was tried out by Country Joe McDonald, he also admits that part of the song's imagery was taken from a"marital device"he saw advertised in a magazine. In his book, Donovan also suggests that Andy Warhol may have been inspired by the "electrical banana."
Jim and Greg also ask Donovan about covers of his songs. They play for him the Butthole Surfers' rendition of "Hurdy Gurdy Man." Other notable covers include Hüsker Dü's "Sunshine Superman," Eartha Kitt's "Hurdy Gurdy Man," and My Morning Jacket's "Wear Your Love Like Heaven."
Go to episode 7
Eleanor Friedberger
Singer-songwriter Eleanor Friedberger last joined us in 2008 as one half of the duo The Fiery Furnaces, along with her older brother Matthew. Famous for their fragmented and experimental sound, they made an impressive nine albums in six years together. However since 2011, Eleanor has been pursuing a solo career that is sonically quite different from the work she was doing in The Fiery Furnaces. She's put out three albums, Last Summer (2011), Personal Record (2013) and most recently, New View. While Eleanor Friedberger is an Oak Park, Illinois native currently living in New York state, she recently joined Jim and Greg during the SXSW Music Conference in Austin, Texas for a conversation and live performance in front of an audience at the Gibson Showroom. She speaks about growing up, going solo, Seth Meyers, and Andy Warhol.
Go to episode 550
classic album dissections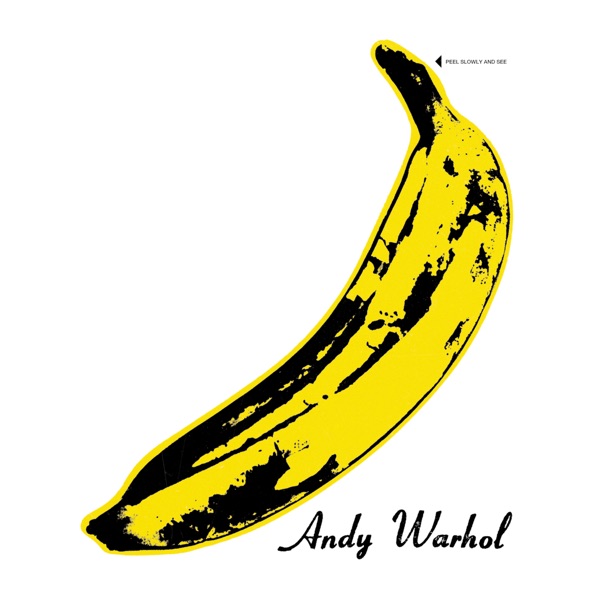 The Velvet Underground & Nico available on iTunes
The Velvet Underground The Velvet Underground & Nico
According to Jim and Greg, few albums are worthier of the Classic Album Dissection treatment than The Velvet Underground's 1967 debut, The Velvet Underground & Nico. Songwriter and guitarist Lou Reed teamed with avant-garde violist/bassist John Cale in the mid-'60s to form the core of the band, joined by guitarist Sterling Morrison and drummer Maureen Tucker. The sonic assault of their live performances caught the attention of Andy Warhol. Warhol provided the funding for their debut album in 1966 and created the iconic banana cover art. He also insisted on featuring German chanteuse Nico on several tracks.
The Velvet Underground & Nico was released in March 1967 against a backdrop of psychedelia, the Summer of Love, and Sgt. Pepper's Loney Hearts Club Band. Its noisy, stark depictions of junkies and sadomasochism in New York City didn't fit well with that San Francisco feeling, and the album didn't sell. But over the past half century, its reputation has grown to the point that, as Jim and Greg argue, it's become the most influential album in rock history. Each track has launched an entire genre, from the goth rock of "Venus in Furs" to the noise rock of "European Son" to the proto-shoegaze in "Heroin." It's hard to imagine bands like Sonic Youth, the Ramones, or Radiohead existing without The Velvet Underground & Nico. On the album's 50th anniversary, Jim and Greg tell the history of the band, give a detailed examination of each of the album's songs, and share their thoughts on its legacy.
Go to episode 597
dijs
Jim
For Jim's Desert Island Jukebox selection this week, he looked to one of his favorite rock-infused films, The Royal Tenenbaums. He describes his favorite scene between Gwyneth Paltrow and Luke Wilson that ends with the Nico track "These Days." With her perfect"oval"voice, Nico put a spell on everyone from Jackson Browne to Andy Warhol, and Jim is not immune.
Go to episode 222