Results for Alison Mosshart
interviews
The Kills
It seems unlikely that a punk singer from Florida and a blues guitarist from England would link up, but lucky for us they did. Alison Mosshart and Jamie Hince formed The Kills over a decade ago, and 4 albums later, they've perfected a mix of gritty, soulful blues with minimalist punk rock elements, all with just two musicians and a drum machine. As Jamie explains, that setup began as a practical, money-saving decision, but it's one they favor to this day. In more surprising fashion, they're also loyal to their recording studio in Benton Harbor, MI. Jamie says the lack of atmosphere keeps them on track. And Alison, who moonlights with Jack White and The Dead Weather, admits to a fondness for the Meijers social scene. Check out video of the band in the studio.
Go to episode 331
reviews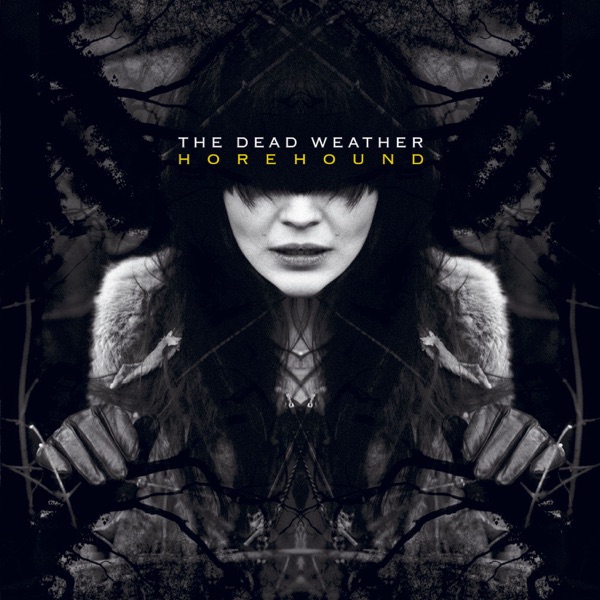 Horehound available on iTunes
The Dead Weather Horehound
Another year… another Jack White project. After The White Stripes and The Raconteurs comes The Dead Weather. This time White has a more behind-the-scenes role as drummer and producer. Alison Mosshart of The Kills is the lead vocalist. Jim was let down by the second Raconteurs record, but he was blown away by the knockout, raw garage rock on Horehound. He gives it a Buy It rating. Greg is surprised to hear this. While he likes the sleezy, b-movie sound and vibe, he needs great songs to go with it. Greg looks forward to seeing the group live, but on record it's a Try It.
Go to episode 191
Sea of Cowards available on iTunes
The Dead Weather Sea of Cowards
Jack White might be the new hardest-working man in show business. Not only does he front his original band The White Stripes, but he's a member of The Raconteurs and most recently The Dead Weather. That group just released its second album in less than a year called Sea of Cowards. White is joined by Alison Mosshart from The Kills on vocals and Dean Fertita from Queens of the Stone Age. But, as Greg explains, it's White's stamp that's all over this record. He does the songwriting and production. Jim hears a lot of enthusiasm in the music, and it holds together more as a project than the self-titled debut. He compares White to Nick Cave — the music is dangerous and enticing and gets a Buy It rating. Greg can't believe Jim would compare White to Cave — he doesn't think he has nearly the same songwriting chops. And the songwriting is where Sea of Cowards falls off for Greg. He loves the attitude and sound, but thinks the songs are fragments at best. It gets a Try It.
Go to episode 233
Dodge and Burn available on iTunes
The Dead Weather Dodge and Burn
The Dead Weather formed in 2009 as a supergroup of sorts, sporting a lineup of Jack White, Alison Mosshart of The Kills, Dean Fertita of Queens of the Stone Age, and Jack Lawrence of The Raconteurs. Now the band has returned with its third album, Dodge and Burn. White is taking a literal and figurative back seat here as he remains behind the drum kit, and Greg is grateful for the showcase of Mosshart's excellent vocal talents. He also cites Fertita as the band's secret weapon, using distorted guitars and keyboards to bring an element of pure nastiness to the record. Despite a couple of missteps, including the odd closing piano ballad "Impossible Winner," Dodge and Burn is a Buy It for Greg. Jim concurs – the dirty blues garage rock may be nothing new, but its swampy, southern Gothic flavor is perfect for Halloween season. It's a Buy It for him, too.
Go to episode 516