Results for Alex Turner
reviews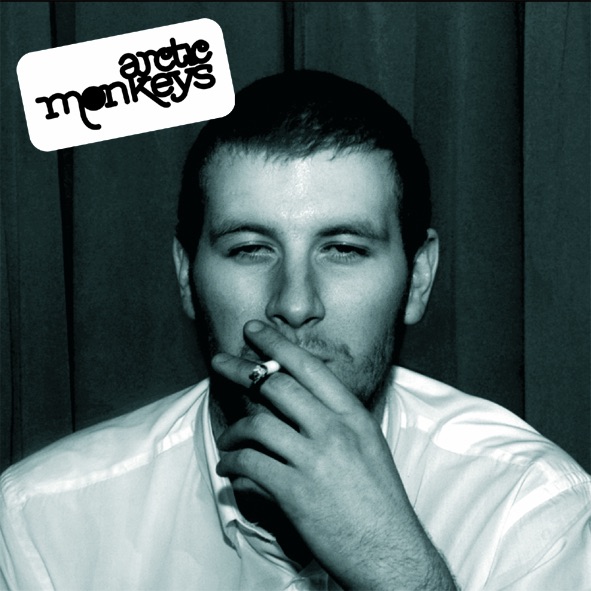 Whatever People Say I Am, That's What I'm Not available on iTunes
The Arctic Monkeys Whatever People Say I Am, That's What I'm Not
One of the albums Jim and Greg review this week made so much news that they need to discuss it at the top of the show. The British band The Arctic Monkeys broke records this week when its debut album became the fastest selling in British chart history. While neither Jim nor Greg can fully comprehend this phenomenon, they both like the record. Jim gives the album a Buy It rating, but admits that The Arctic Monkeys are not nearly as amazing as the hype might have you believe. Greg likes lead singer Alex Turner's Streets-like approach to lyrics, but doesn't think the Arctic Monkeys are a great band yet. He gives Whatever People Say I Am, That's What I'm Not a Buy It too.
The Arctic Monkeys are not the first British band to face this kind of hype. There have been a number of UK bands who achieved rave reviews and huge success but were never able to break out across the pond. A look at lists compiled by British media outlets The Guardian and NME demonstrate this point. Bands like The Jam, The Stone Roses, The Libertines, Blur and The Smiths are up there with The Beatles and The Clash in the minds and hearts of British fans and critics, yet none of these groups achieved any major fame in the States. One theory given by Jim: Americans are discerning of imports ever since the first "British Invasion." Greg points out that there was a second British invasion in the '80s, and wonders if it is the very Britishness of some of these bands that prevent American fans from identifying. Or perhaps some tastes just don't translate.
Go to episode 10
Whatever People Say I Am, That's What I'm Not available on iTunes
The Arctic Monkeys Whatever People Say I Am, That's What I'm Not
The Arctic Monkeys is one of the biggest success stories of recent years. The English group's debut album Whatever People Say I Am, That's What I'm Not, was the fastest selling album in U.K. history. Their U.S. sales were not as strong, but people were still anxious to hear what the group would do for its sophomore act. In fact, they face the same scrutiny that hot debut bands like Franz Ferdinand and The Strokes had to overcome. Neither Jim nor Greg think that their new album, Favourite Worst Nightmare, will be any more successful stateside than the last, but both urge listeners to give it a listen. Greg compares lead singer and chief songwriter Alex Turner to some of the best British wits including Ray Davies and Damon Albarn, and likens his songs to short stories. Jim agrees, calling Turner an astute social critic. The Arctic Monkeys may not be the phenomenon it once was, but Favourite Worst Nightmare gets two Buy Its.
Go to episode 75