Results for Ahmet Ertegun
reviews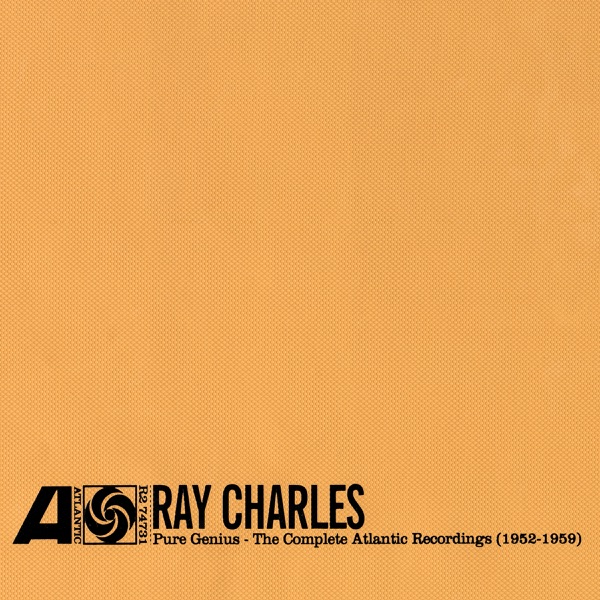 Pure Genius: The Complete Atlantic Recordings (1952-1959) available on iTunes
Ray Charles Pure Genius: The Complete Atlantic Recordings (1952-1959)
Ray Charles is another deceased musician who has recently been brought back to life in the media. Last year, Charles was profiled in his own biopic, Ray, and this year his music was featured in a song that was number one for most of 2005 — Kanye West's "Gold Digger." Pure Genius: The Complete Atlantic Recordings (1952-1959) is a six-disc overview of Charles' early period. Charles was signed to Atlantic Records by Ahmet Ertegun in the 1950s, and according to Greg, these Atlantic recordings came to be what we now know as R&B music. The music, originally produced by Jerry Wexler, will appeal to the soul aficionado, but neither Jim nor Greg can recommend this set as a Buy It for a casual listener. Both say it's a Burn It. The song Greg chooses is Charles' original 1954 performance of "I've Got a Woman," as opposed to Jamie Foxx's rendition you hear on "Gold Digger."
Go to episode 3
news
Music News
Hard rock gods Led Zeppelin announced its surviving members Robert Plant, Jimmy Page and John Paul Jones will perform live for one night only at England's 02 arena. The missing John Bonham drum slot will be filled by his son Jason Bonham. This event is all for charity. It's in honor of the late Atlantic Records co-founder Ahmet Ertegün. All proceeds will go towards the Ahmet Ertegün Education Fund. Robert Plant's altruism and high regard for Mr. Ertegün must be quite substantial considering he had this harsh thing to say back in 2002 about the band reuniting. Jim points out that nowadays no band ever stays broken up and predicts that once the band finishes this gig, they'll launch a world tour. Zep heads everywhere are crossing their fingers.
"Amateur" singer-songwriter Marié Digby rose to pop success this summer from her"DIY"video of her covering Rihanna's "Umbrella" on acoustic guitar. The video has been viewed 2.3 million times and launched her into US radio and iTunes success. It turns out her entire"amateur"marketing campaign was orchestrated by the not-so-amateur Hollywood Records. The Disney owned Hollywood Records signed Digby back in 2005 — well before she/the machine posted her YouTube video. The fact the she was on a major label was kept hidden until only very recently. Greg points out how this shows you how much a sham the major labels have become when Digby herself states she didn't think people would like her if they knew she was on a major label. Greg feels now that the artifice is exposed, her 15 minutes are over.
Pioneering jazz keyboardist Joe Zawinul died recently at the age of 75. Zawinul was one of the founding members of the 1970s jazz fusion band The Weather Report. According to Jim and Greg, the band was the pinnacle of the jazz fusion sound, a melding of rock 'n' roll and jazz. Zawinul introduced the synthesizer and electronic instrumentation to jazz. He helped pioneer the jazz fusion genre with Miles Davis on Davis's In a Silent Way and Bitches Brew. Jim and Greg also ask listeners not to blame Zawinul and Davis for where the jazz/rock fusion led to. As a tribute to Joe Zawinul, Jim and Greg play The Weather Report's most iconic song, "Birdland."
Go to episode 94
Music News
The RIAA sues people with such frequency that Jim and Greg aren't always able to keep up. But, when one defendant, Tanya Andersen of Oregon, not only won her case, but forced the Recording Industry to pay up, Jim and Greg took notice. After being sued for copyright infringement, Anderson undertook the long battle of defending herself, followed by a countersuit against the RIAA. Now a year after being ordered to pay for her court bills, the RIAA has finally paid up, with interest.
Campaign ads have been making a lot of headlines recently, and as Jim notes, with those ads comes the inevitable music-related lawsuit. The musician this time around is Jackson Browne. The famously liberal singer/songwriter is suing both Republican candidate John McCain, as well as the Republican National Committee for copyright infringement. The song "Running On Empty" was featured in a campaign ad that mocks Barack Obama's energy conservation plans. Browne is not only seeking financial damages, but also an apology. Since Browne's political leanings are so well-documented, Jim and Greg are concerned about any politician that hasn't mastered the art of Google.
Next up Jim and Greg honor music producer Jerry Wexler, who died recently at the age of 91. Wexler helped put Atlantic Records on the map. While Atlantic colleague Ahmet Ertegun was the shiny face of the label, Wexler was the behind-the-scenes mover and shaker according to Greg. Jim adds that he was one of the last of a generation of"men with ears,"meaning that Wexler's ability to find and foster talent was an art in itself. Perhaps Wexler's greatest find was Aretha Franklin. He helped the singer really shine on tracks like "I Never Loved A Man (The Way I Love You)."
Go to episode 143