Results for adult pop
reviews
I'm Not Bossy, I'm The Boss available on iTunes
Sinead O'Connor I'm Not Bossy, I'm The Boss
Despite assertions that she wouldn't be making more music, Irish iconoclast Sinead O'Connor up and did it anyway. Her 10th studio album I'm Not Bossy, I'm The Boss is out this month, and Jim and Greg aren't terribly surprised by the move as the singer-songwriter has a history of marching to the beat of her own drum. She's ventured unexpected territory before with her reggae album and a release of"sexed up"Irish folksongs. And Jim is enthusiastic about this latest pop experiment because underneath the fun rhythms and catchy hooks is the same old Sinead—unapologetically opinionated. I'm Not Bossy, I'm The Boss is a Buy It for Jim. Greg finds less to love about this latest laissez-faire output from O'Connor. The first half of the album puzzled him as it lacks her usual feistiness. The second half picks up steam with songs like "Harbour" and "The Voice of My Doctor," which put O'Connor's attitude ahead of the "adult pop" production, so Greg can say Try It.
Go to episode 456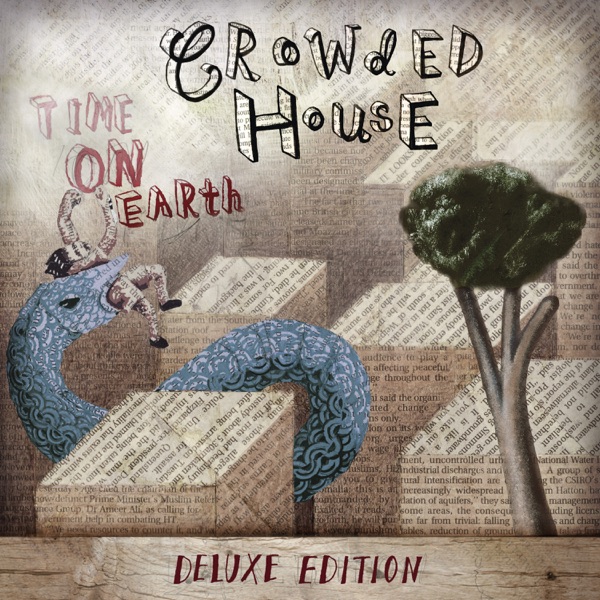 Time On Earth available on iTunes
Crowded House Time On Earth
Next up is the first Crowded House album in 14 years. The New Zealand/Australian pop band had two big hits in 1986-87 with "Don't Dream It's Over" and "Something So Strong." The group disbanded a few years later, and then in 2005, drummer Paul Hester committed suicide. Jim and Greg discuss how much Hester's death looms over the new album called Time On Earth. In fact, this album was supposed to be a solo album from the group's front man and chief songwriter Neil Finn, but the lead singer was so moved by the death of his friend that he wanted the record to be identified as Crowded House. But, Greg questions how much Crowded House contributed as a unit. He describes the drums as completely buried and the bass playing as placid. Greg wonders if he missed the memo asking for a new Crowded House record, and gives the "mediocre adult pop sound" a Trash It. Jim doesn't really get Finn's songwriting, describing it as too"fussy."He had a really hard time not tuning out while listening to Time On Earth, and also gives it a Trash It.
Go to episode 84