Results for 808's and Heartbreak
reviews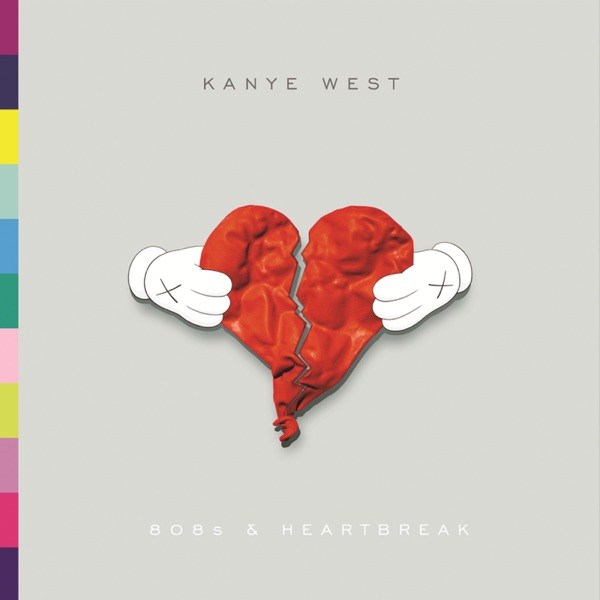 808s and Heartbreak available on iTunes
Kanye West 808s and Heartbreak
One of the albums making news this week is from rapper Kanye West. The Chicago native had planned to release a new album in his college series, but after the death of his mother and a bad breakup, he created an intensely personal album called 808s and Heartbreak. The 808 drum machine is used heavily, as is the Auto-Tune device. Those effects take some getting used to, but according to Jim and Greg, they are integral to creating the sense of introspection and loneliness. Jim appreciates the rapper's attempt to make an existential record, especially one inspired by Phil Collins. He wishes there was more acoustic musicianship, but Jim finds 808s and Heartbreak to be fascinating and gives it a Buy It. Greg agrees, calling the album one of the most personal released this year. He also gives it a Buy It.
Go to episode 157
If You're Reading This It's Too Late available on iTunes
Drake If You're Reading This It's Too Late
Drake's release of his latest opus If You're Reading This It's Too Late was a complete surprise, à la Beyoncé — though there's debate whether to classify it as a mixtape or a proper album. The Canadian superstar is once again working with producer Noah "40" Shebib. Greg credits Drake and Shebib for creating a uniquely atmospheric aesthetic for his introspective rap. But the minimalist beats make this feel half-finished: there are no hooks or pop hits, and the record never picks up steam until the end. Jim won't even concede any originality in the production. He says, Drake has been ripping off Kanye West's 808s & Heartbreak his entire career. To Jim, Drake is incredibly hard to like, as he continues to whine about his petty personal problems. If You're Reading This It's Too Late gets a double Trash It.
Go to episode 483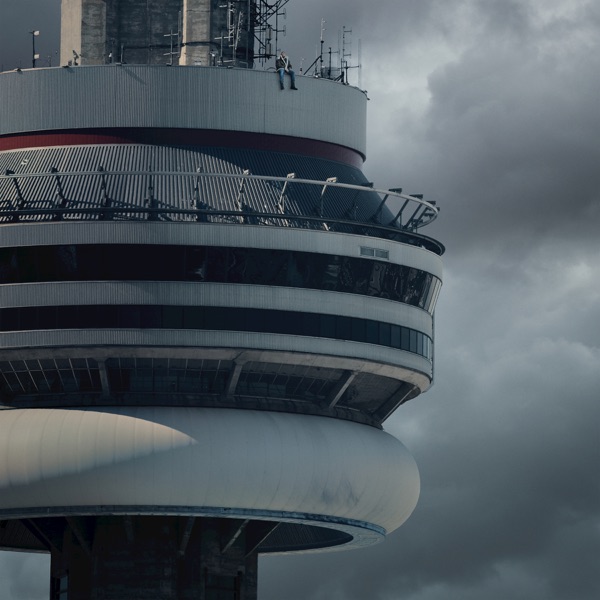 Views available on iTunes
Drake Views
After much anticipation, rapper Drake has finally released his fourth album, Views. Over the past six years, the Canadian artist has risen to the top of the commerical rap genre, releasing four albums and several mixtapes, all of which have gone platinum. Jim takes issue with the album's subject matter, with Drake frequently complaining about the perks of his superstardom. Aside from that, he thinks Drake has yet to take his 808s & Heartbreak-inspired music to another level, something contemporaries The Weeknd and Frank Ocean have managed successfully. Greg agrees, though he acknowledges that Drake's earlier material was pretty effective. Ultimately, Greg thinks we've already heard this Drake album and he's capable of more. That's a double Trash It for Views.
Go to episode 547
lists
Best Albums of 2008
Jim and Greg listened to hundreds of albums this year. Which ones soared to the top? Check out their lists for the Best Albums of 2008 below. You can also see what albums made the cut in years past in our Lists section.
Go to episode 159
Musical Grand Slams
With Chicago baseball trying to keep their heads up during this World Series, we thought we'd inject a little joyous noise into this baseball season. Jim and Greg team up with Len Kasper, TV voice of the Chicago Cubs, to pay homage to their version of a Grand Slam. We all know how this works in baseball (though sports-phobe Jim DeRogatis is still getting the hang of the rules). A batter hits a home run with bases loaded, sending four players to home plate. In music, Jim and Greg define a grand slam as four masterpiece albums in a row. Which artists have achieved this rarest of rock feats? Jim and Greg sit down to compare stats.
Go to episode 518
featured songs