Results for 4AD
reviews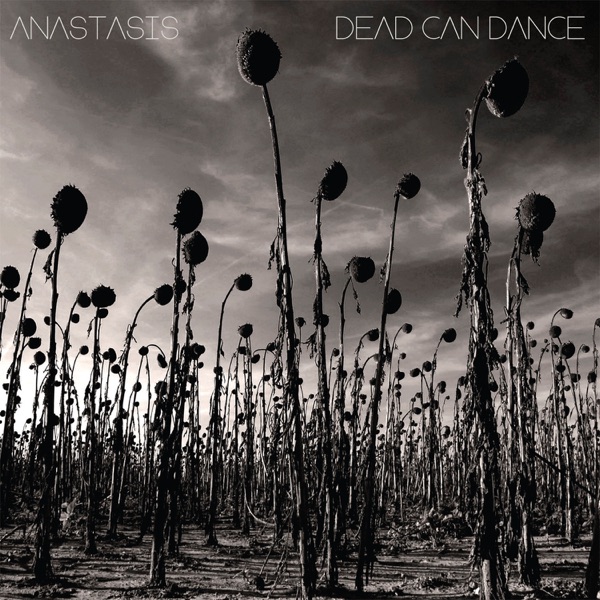 Anastasis available on iTunes
Dead Can Dance Anastasis
Next Jim and Greg review Anastasis, the first new record in sixteen years from longtime 4AD band Dead Can Dance. This duo began thirty years ago in Australia. Guitarist Brendan Perry got his start in punk circles, but turned in a more experimental direction after meeting vocalist Lisa Gerrard. Greg says in the eighties, no one sounded quite like Dead Can Dance. The band melded the ancient sounds of Gregorian chant and renaissance music with au courant ambient pop. Since splitting up in 1997, Gerard and Perry have pursued solo careers (Gerard composed the music for Gladiator), but recent brushfires in Australia brought the two together long enough to produce a new album, Anastasis. Are the dead still dancing in 2012? Jim says not nearly enough. He finds Perry's serious, intoned lyrics laughable and Gerrard's compositions plodding and overdramatic. He says Trash It. Greg admits to being a Dead Can Dance diehard back in the day, but even he admits the band's slow tempos on this album aren't doing them any favors. Not only are Perry's lyrics annoying, he says, but they don't seem to have anything to do with Gerrard's beautiful, atmospheric vocals. He gives Anastasis a Burn It on the strength of Gerrard's voice, but calls Anastasis second-rate work.
Go to episode 353
news
Music News
The digital music site eMusic has angered some listeners and labels in recent weeks. They moved from subscriptions to a tiered pricing model similar to iTunes that will include higher priced major label songs. After making this announcement, three of the biggest indie labels in the business decided to take their music elsewhere. Domino Records, Merge Records and the Beggars Group, which includes Matador, XL, Rough Trade and 4AD, have not elaborated on their decision to leave, but Jim and Greg suspect it's because of this new deal with major labels. In their statement, eMusic explained that this change was necessary for their long-term sustainability.
What's the best music town in the country? Some would say Chicago; some would say Seattle; but according to Songkick.com, it's Austin, Texas. Austin has always touted itself as the live music capital of the world, and now they've got this to back it up. In their survey of live shows per capita, Songkick also put Madison, New Orleans, Las Vegas and Denver in their Top 5. Some surprising winners, especially when you scan down to find that New York and L.A. didn't even make the cut. And it's interesting to note that these cities had lower average ticket prices than bigger markets.
Go to episode 261
Music News
The London riots have hit the music industry hard. A North London warehouse owned by Sony DADC burned to the ground on Monday, and while Sony may have deep pockets, many of the smaller independent labels that stored stock at the facility do not. The fire destroyed CDs, DVDs and LPs distributed by the Pias Group. Pias serves over 160 indie labels including Domino, 4AD, Warp, Sub Pop and Chicago's own Thrill Jockey, which estimated a loss of $300,000 worth of inventory. For small labels dependent on merch sales to survive, it could be a fatal blow. A relief effort is underway at Label Love. Whether music fans' goodwill will be enough to keep these labels afloat remains to be seen.
Big changes are underway at everyone's favorite industry lobbying group. RIAA CEO Mitch Bainwol has announced he will cede the throne after a decade of leadership to become head of the Alliance of Automobile Manufacturers. He'll be replaced by Cary Sherman. Word of the change came in the form of a dumbfounding open letter, in which Bainwol proclaims a"turnaround"in the music industry's fortunes and cites some interesting statistics. He claims a 20% reduction in illegal filesharing last year and a 5-to-1 ratio of legal to illegal music consumption - numbers that Greg says fly in the face of all the stats he's seen on this. Bainwol also cites a 4% increase in revenue last month - no mention, of course, of the music industry's bottoming-out over the last decade.
Go to episode 298
featured songs