Results for 4
reviews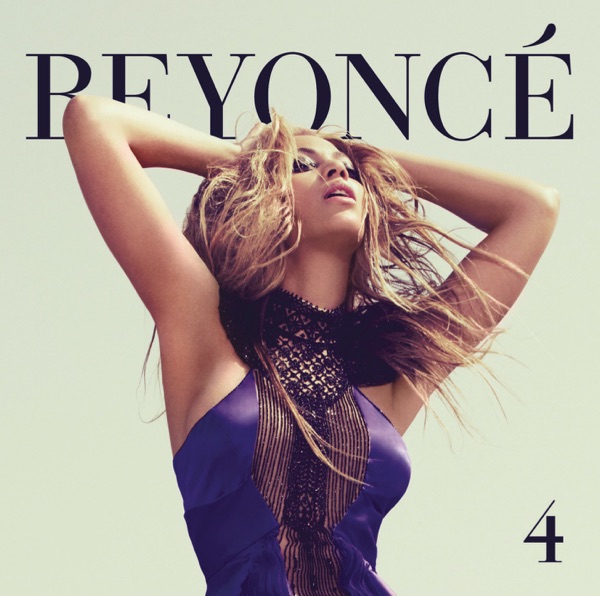 4 available on iTunes
Beyoncé 4
Beyoncé's got her fourth album and her fourth number one…aptly named 4. With this record, she's earned her stripes, so rumors swirled that she was indulging her whims production-wise by collaborating with Diplo and Fela Kuti and recording upwards of seventy songs. But,rumors were just that, and of those seventy tracks, Beyoncé picked some doozies. Greg hears more soul on the ballads, but otherwise is disappointed by the hodge podge of bad choices. Jim can't even get behind the ballads and calls 4 the epitomy of factory-made pop product. 4 = 2 Trash Its.
Go to episode 293
I might Need Security available on iTunes
Chance The Rapper I might Need Security
Chance The Rapper just dropped his latest EP, 4 new songs, which was technically released as 4 concurrent singles: Wala Cam, 65th & Ingleside, I might Need Security, and Work Out. The release immediately made news for more reasons than one. First off, the rapper hasn't released a solo project since Coloring Book in 2016. That project garnered critical acclaim, as well as 3 Grammys. Secondly, on I Might Need Security, a fiery track on 4, Chance announced that he had purchased the Chicagoist(a now defunct news and culture website that was a sister site to the Gothamist). Greg notes that the song also addresses Chicago Mayor Rahm Emmanuel, and Illinois Governor Bruce Rauner for the way that they have dealt with police-involved shootings and violence in Chicago. Greg notes that the EP shows a more political slant than he has previously; but also showcases a vulnerable side with 65th & Ingleside. Greg calls that track"refreshing"in the way that it deals with Chance's relationship with his now-fiancée and child."Security"is, according to Jim, "the song that everyone is talking about [on 4], but "65th and Ingleside", that's the brilliant one here".
Go to episode 661
lists
Turkey Shoot
Time to round up the turkeys! Jim and Greg name this year's most disappointing albums as part of their Thanksgiving Turkey Shoot. These aren't just bad records, but ones that should have been so much better. Here are the Butterballs and Tofurkeys for 2011:
Go to episode 312
featured songs
Featured Songs
Henry Mancini, Peter Gunn, Music from Peter Gunn, RCA Victor, 1959
AC/DC, Dirty Deeds Done Dirt Cheap, Dirty Deeds Done Dirt Cheap, Atco, 1976
Rihanna, Man Down, Loud, Def Jam, 2010
Ministry, Everyday (Is Halloween), All Day/Everyday (Is Halloween), Wax Trax! Records, 1985
Blackouts, Everglades, History in Reverse, K, 2004
Revolting Cocks, Big Sexyland, Big Sexy Land, TVT Records, 1986
The Birthday Party, The Dim Locator, Junkyard, Buddha Records, 1982
Front 242, Take One, Endless Riddance, Wax Trax! Records, 1983
KMFDM, Juke Joint Jezebel, Nihil, Wax Trax! Records, 1995
Fini Tribe, I Want More, Black Box: A Video Retrospective, Vol. 2, TVT Records, 1994
Lard, The Power of Lard, The Power of Lard, Alternative Tentacles, 1988
Pailhead, I Will Refuse, I Will Refuse (12''), Wax Trax! Records, 1987
Revolting Cocks, Stainless Steel Providers, Stainless Steel Providers, TVT Records, 1989
Nine Inch Nails, Head Like a Hole, Pretty Hate Machine, TVT Records, 1989
Ministry, You Know What You Are, The Land of Rape and Honey, Sire, 1988
Throbbing Gristle, Still Walking, 20 Jazz Funk Greats, Mute, 1979
My Life with the Thrill Kill Kult, …And This Is What the Devil Does, I See Good Spirits & I See Bad Spirits, Wax Trax! Records, 1988
Pailhead, No Bunny, Trait, Wax Trax! Records, 1988
Minimal Contact, Next One Is Real, Deadly Weapons, Crammed Discs, 1984
Beyoncé, Run the World (Girls), 4, Columbia, 2011
Beyoncé, Best Thing I Never Had, 4, Columbia, 2011
New York Dolls, Personality Crisis, New York Dolls, Mercury, 1973
Chromeo, Call Me Up, Fancy Footwork, Backyard Records, 2007
Bon Iver, Calgary, Bon Iver, Bon Iver, Jagjaguwar, 2011
k.d. lang, The Water's Edge, Sing It Loud, Nonesuch, 2011
Yep, Rocket Man (I Think It's Going to Be a Long Long Time), Once, Yep, 2011
Le Butcherettes, I'm Getting Sick of You, Sin, Sin, Sin, Rodriguez Lopez Productions, 2011
Go to episode 293
Featured Songs
Sex Pistols, EMI, Never Mind the Bollocks, Here's the Sex Pistols, Virgin, 1977
Colin Newman, Better Later Than Never, Better Later Than Never, Crammed, 1988
John Lennon and the Plastic Ono Band, Cold Turkey, Cold Turkey, Apple, 1969
Bj"ork, Thunderbolt, Biophilia, One Little Indian, 2011
The Strokes, Metabolism, Angles, RCA, 2011
Steve Earle, Little Emperor, I'll Never Get Out Of This World Alive, New West, 2011
Little Eva, Let's Turkey Trot, Let's Turkey Trot, London, 1963
The Ohio Players, Jive Turkey (Part I), Jive Turkey (Part I), Mercury, 1974
Destroyer, Savage Night at the Opera, Kaputt, Merge, 2011
Red Hot Chili Peppers, Dance, Dance, Dance, I'm With You, Warner Bros., 2011
Beyonc'e, Best Thing I Never Had, 4, Columbia, 2011
Bon Iver, Best/Rest., Bon Iver, Jagjaguwar, 2011
Jay-Z and Kanye West, Lift Off, Watch The Throne, Def Jam, 2011
Adele, Take It All, 21, Columbia, 2011
Drake, Take Care, Take Care, Cash Money, 2011
Drake, Marvin's Room, Take Care, Cash Money, 2011
Earth, Wind, & Fire, Kalimba Story, Open Our Eyes, Columbia, 1974
The Drifters, Answer the Phone, I'll Take You Where the Music's Playing, Atlantic, 1965
Brian Eno, Baby's on Fire, Here Come the Warm Jets, Island, 1974
Brian Eno, In Dark Trees, Another Green World, Island, 1975
Brian Eno and John Cale, Empty Frame, Wrong Way Up, All Saints, 1990
Coldplay, Hurts Like Heaven, Mylo Xyloto, Capitol, 2011
Lou Reed and Metallica, Brandenburg Gate, Lulu, Warner Bros., 2011
Go to episode 312
Featured Songs
George Harrison, Cloud 9, Cloud Nine, Dark Horse, 1987
Coldplay, Every Teardrop is a Waterfall, Mylo Xyloto, Parlophone, 2011
Four Tet, Untangle, Pause, Domino, 2001
Aphex Twin, Polynomial-C, Xylem Tube, Apollo, 1992
Beyonce, Start Over, 4, Columbia, 2011
Clams Casino, Illest Alive, Instrumental Mixtape, self-released, 2011
Mannequin Men, Wake Up Dead, Mannequin Men, Addenda, 2011
Bruno Mars, The Lazy Song, The Lazy Song, Atlantic, 2011
Wilco,"One Sunday Morning (Song for Jane Smiley's Boyfriend)"The Whole Love, dBpm, 2011
The Smoking Popes, I've Got Mono, This Is Only a Test, " Asian Man, 2011
The Go! Team,"t.o.r.n.a.d.o"Rolling Blackouts, Memphis Industries, 2011
The Promise Ring, Make Me a Mixtape, Electric Pink, Jade Pink, 2000
Lindsay Buckingham"End of Time,"Seeds We Sow, Mind Kit, 2011
The Beastie Boys,"OK"Hot Sauce Committee Part 2, Capitol, 2011
Sons & Daughters, Rose Red, Mirror Mirror, Domino, 2011
Cave, Wuj, Neverendless, Drag City, 2011
Smith Westerns, Weekend, Dye It Blond, Fat Possum, 2011
SBTRK, Go Bang, SBTRK, Young Turks, 2011
Squeeze, 853-5940, Babylon and On, A&M, 1987
James, I Know What I'm Here For, Millionaires, Mercury, 1999
Mark Hollis, The Colour of Spring, Mark Hollis, Polydor, 1998
Brian Eno, Needles in the Camel's Eye, Here Come the Warm Jets, Island, 1974
Mogwai, Rano Pano, Hardcore Will Never Die, But You Will, Sub Pop, 2011
Go to episode 318