Results for 3121
reviews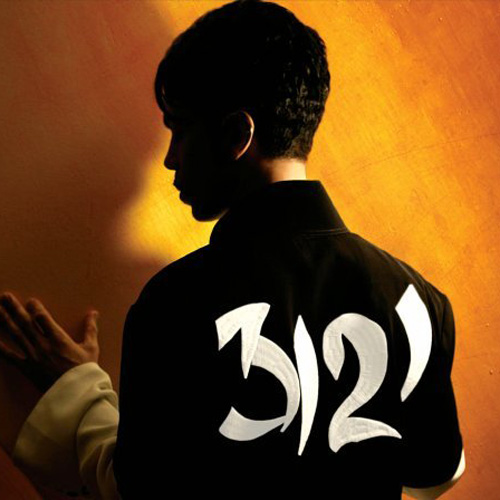 Prince 3121
This week's show begins with a discussion of the artist formerly known as the artist formerly known as Prince. The enigmatic musician made news this week when his new album 3121 debuted at Number 1 on the Billboard charts. Hard to believe, but this was Prince's first number-one debut. He has since been dethroned by Atlanta rapper T.I., but it was certainly an impressive comeback for this revolutionary pop icon. Before giving reviews of the album, Jim and Greg discuss other late-career comebacks. In the '90s the Grateful Dead found a new audience with their only Top 40 song, "Touch of Grey." Santana is another artist whose first couple of albums went platinum, but did not find further success until 1999's Supernatural. That album, which paired the guitarist with contemporary pop artists like Rob Thomas, Wyclef Jean and Everlast, sold 15 million copies. Clive Davis tried this same approach with Prince on the album Rave Un2 the Joy Fantastic, but the results were not as, um, fantastic. Other late career successes include Eric Clapton, Bonnie Raitt, and most recently, Mariah Carey. So is 3121 an artistic comeback as well as a commercial one? For Jim, it is not the achievement that Prince's earlier albums were, but still merits a Buy It rating. Greg is not so kind. There are a handful of tracks that are worth sampling, but this critic only suggests you Burn It.
Go to episode 19
On the Jungle Floor available on iTunes
Van Hunt On the Jungle Floor
R&B/soul singer Van Hunt also has a new album out. His 2004 self-titled debut album was very well-received — listeners could hear the funk influences of bands like Sly Stone and Curtis Mayfield, as well as the more romantic, slow jams of singers like Marvin Gaye or D'Angelo. (And with a pimp for a father and a nurturing caregiver as a mother, Greg muses, Van Hunt's own family parallels his musical influences'.) On On the Jungle Floor, Van Hunt stretches himself more. He makes the surprising choice to cover "No Sense of Crime," a punk classic by The Stooges. And, fans will hear the influence of yet another R&B/funk idol: Prince. However, both Jim and Greg assert that with this release, the grasshopper has surpassed the master, and rate On the Jungle Floor higher than Prince's new album 3121. It's a Buy It for both critics.
Go to episode 21
lists
The Best Albums of 2006 (So Far)
While most pop culture mavens wait until the end of the year to tally their favorites, Sound Opinions is so list-crazy, that we've decided to take 2006's half-way mark as an opportunity to take stock. Here are the albums Jim and Greg are loving so far:
Jim DeRogatis:
Gnarls Barkley, St. Elsewhere (hear Jim and Greg's original review)
Van Hunt, On the Jungle Floor (hear Jim and Greg's original review)
Misson of Burma, The Obliterati (hear Jim and Greg's original review)
Wolfmother, Wolfmother (Interscope)
The Bellrays, Have a Little Faith (Cheap Lullaby)
Art Brut, Bang Bang Rock & Roll (Downtown) (hear Jim and Greg's interview with Art Brut)
Belle and Sebastian, The Life Pursuit (Matador) (hear Jim and Greg's original review)
Neko Case, Fox Confessor Brings the Flood (Anti) (hear Jim and Greg's original review)
Dilated Peoples, 20/20 (Capitol)
Alejandro Escovedo, The Boxing Mirror (Back Porch Records) (hear Jim and Greg's original review)
The Flaming Lips, At War with the Mystics (Warner Bros.) (hear Jim and Greg's original review)
Grandaddy, Just Like the Fambly Cat (V2) (hear Jim and Greg's original review)
Jenny Lewis and the Watson Twins, Rabbit Fur Coat (Team Love) (hear Jim and Greg's original review)
Prince, 3121 (Universal/Motown) (hear Jim and Greg's original review)
The Raconteurs, Broken Boy Soldiers (V2) (hear Jim and Greg's original review)
Secret Machines, Ten Silver Drops (Reprise) (hear Jim and Greg's original review)
The Strokes, First Impressions of Earth (RCA) (hear Greg's original review and interview with Julian Casablancas)
The Subways, Young for Eternity (Sire)
Matthew Sweet and Susanna Hoffs, Under the Covers Vol. 1 (Shout Factory)
Neil Young, Living with War (Reprise) (hear Jim and Greg's original review)
Greg Kot (in no particular order):
Art Brut, Bang Bang Rock & Roll (hear Jim and Greg's interview with Art Brut)
Love is All, Nine Times That Same Song
Ghostface Killah, Fishscale (hear Jim and Greg's original review)
Neil Young, Living With War (hear Jim and Greg's original review)
Dirty on Purpose, Hallelujah Sirens
Parts and Labor, Stay Afraid
Alejandro Escovedo, The Boxing Mirror (hear Jim and Greg's original review)
Mission of Burma, The Obliterati (hear Jim and Greg's original review)
Gnarls Barkley, St. Elsewhere (hear Jim and Greg's original review)
Jenny Lewis and the Watson Twins, Rabbit Furcoat (hear Jim and Greg's original review)
Neko Case, Fox Confessor Brings the Flood (hear Jim and Greg's original review)
Anthony Hamilton, Ain't Nobody Worryin' (hear Jim and Greg's original review)
Mary J. Blige, The Breakthrough (hear Jim and Greg's original review)
Midlake, The Trials of Van Occupanther
Van Hunt, On the Jungle Floor (hear Jim and Greg's original review)
Go to episode 31
featured songs
Featured Songs
Prince, 1999, 1999, Warner Bros., 1982
94 East, If You See Me, If You See Me / Games, Numero Group, 2013
Prince, Just As Long As You're Mine, For You, Warner Bros., 1978
Prince, I Feel For You, Prince, Warner Bros., 1979
Prince, When You Were Mine, Dirty Mind, Warner Bros., 1980
Prince, I Wanna Be Your Lover, Prince, Warner Bros., 1979
Prince, Le Grind, The Black Album, Warner Bros., 1994
Prince, Soft and Wet, For You, Warner Bros., 1978
Sinéad O'Connor, Nothing Compares 2 U, I Do Not Want What I Haven't Got, Ensign, 1990
Prince, The Ballad of Dorothy Parker, Sign O' the Times, Paisley Park, 1987
Chaka Khan, I Feel For You, I Feel For You, Warner Bros., 1984
Mavis Staples, Melody Cool, Melody Cool, Paisley Park, 1990
Prince and The Revolution, Take Me With U, Purple Rain, Warner Bros., 1984
Prince, Controversy, Controversy, Warner Bros., 1981
Prince and The Revolution, Let's Go Crazy, Purple Rain, Warner Bros., 1984
Prince and The Revolution, Purple Rain, Purple Rain, Warner Bros., 1984
Prince and The Revolution, Raspberry Beret, Around the World in a Day, Warner Bros., 1985
Prince and The Revolution, Paisley Park, Around the World in a Day, Warner Bros., 1985
Prince, Anotherloverholenyohead, Parade, Paisley Park, 1986
Prince, Sign o' the Times, Sign O' the Times, Paisley Park, 1987
Prince, Adore, Sign O' the Times, Paisley Park, 1987
Prince, Fury (Live on Saturday Night Live), 3121, NPG, 2006
Prince (covering Radiohead), Creep (Live at Coachella 2008), Pablo Honey, Capitol, 1993
Beyoncé, Hold Up, Lemonade, Parkwood, 2016
Beyoncé, Don't Hurt Yourself, Lemonade, Parkwood, 2016
Beyoncé, Sandcastles, Lemonade, Parkwood, 2016
Beyoncé, Formation, Lemonade, Parkwood, 2016
Prince and The Revolution, I Would Die 4 U, Purple Rain, Warner Bros., 1984
Erykah Badu, I'll Call U Back, But You Caint Use My Phone, Motown, 2015
Tom Petty and the Heartbreakers, American Girl, Tom Petty and the Heartbreakers, Shelter, 1976
Midnight Oil, River Runs Red, Blue Sky Mining, Columbia, 1990
John Hiatt, Fly Back Home, Beneath This Gruff Exterior, New West, 2003
Randy Newman, Burn On, Sail Away, Reprise, 1972
Prince, Planet Earth, Planet Earth, NPG, 2007
Go to episode 544