Results for 21st Century Breakdown
reviews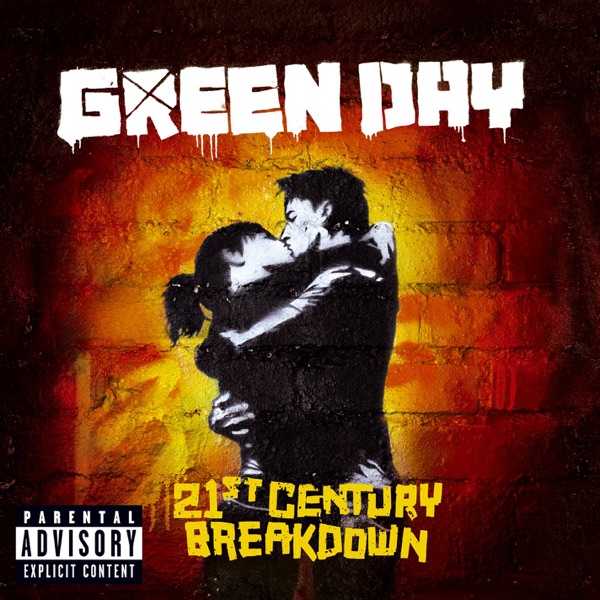 21st Century Breakdown available on iTunes
Green Day 21st Century Breakdown
After releasing the blockbuster album American Idiot in 2004, pop punk band Green Day is back with their 8th album 21st Century Breakdown. This album was over 4 years in the making, and the result is an 18-track rock opera produced by Butch Vig. Lead singer Billie Joel Armstrong is rallying against the establishment as always, but for Jim, he's not rallying as effectively. He hears a lot of Queen-like bombast. Jim thinks half of the album is amazing, but because of the other half, he gives it a Try It rating. Greg explains that this record deserves a number of listens, in sequence, something he says about very few albums these days. He thinks the bombast is actually reigned in pretty tightly, and believes 21st Century Breakdown is the best work they've done yet. Greg gives the album a Buy It.
Go to episode 181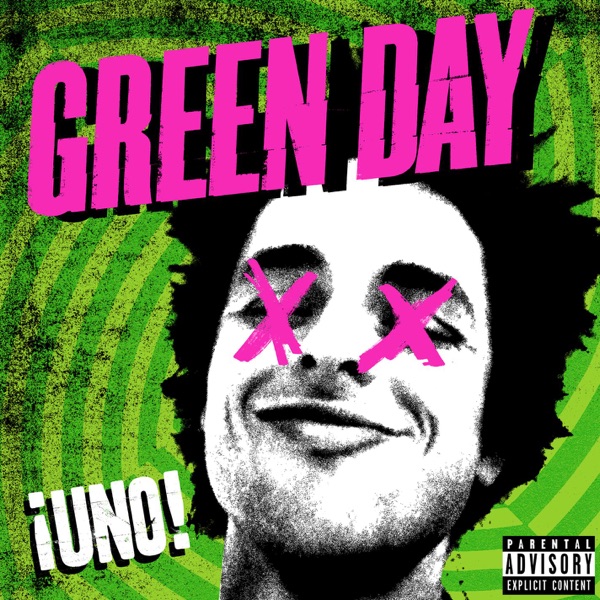 21st Century Breakdown available on iTunes
Green Day 21st Century Breakdown
As a band Green Day is so firmly rooted in the adolescent mindset, it's easy to forget how much history they have. As Jim points out, Green Day predates the nineties alternative era. They started out as an East Bay band riffing on the Ramones and playing VFW halls. Today they have a musical, American Idiot, and nine studio albums to their name. The ninth, !Uno! is just out. Billed as a"back to basics"record, Greg says !Uno! really samples from several of Green Day's eras - from the teenage sneer of Dookie, to the "Time of Your Life" balladry of Nimrod. What's missing on !Uno!, he says, is the ambition of the band's later records, American Idiot and 21st Century Breakdown. For Greg, Green Day's harkening back to its teenage self (particularly in its foul language on this record) feels like a step backward. He gives !Uno! a Trash It. Jim agrees !Uno! is a big disappointment. The only thing that saves it from the garbage heap is the great Dookie-era production of Rob Cavallo. Jim gives !Uno! a Try It.
Go to episode 357
lists
Turkey Shoot 2009
Every year Jim and Greg celebrate Thanksgiving with the Sound Opinions Turkey Shoot. They take out the year's biggest musical turkeys-albums from normally great artists that fell flat. Hope you're hungry…here are six turkeys for your feast.
Go to episode 209
featured songs
Featured Songs
Funkadelic, One Nation Under a Groove, One Nation Under a Groove, Warner Bros., 1978
Snoop Dogg, Drop It Like Its Hot, R&G (Rhythm & Gangsta): The Masterpiece, Geffen, 2004
Franz Ferdinand, What She Came For, Tonight, Epic, 2009
Franz Ferdinand, Take Me Out, Franz Ferdinand, Domino, 2004
Franz Ferdinand, Katherine Kiss Me (Live on Sound Opinions), Tonight, Epic, 2009
Franz Ferdinand, Katherine Kiss Me (Live on Sound Opinions), Tonight, Epic, 2009
Franz Ferdinand, Do You Want To, You Could Have It So Much Better, Domino, 2005
Franz Ferdinand, Lucid Dreams, Tonight, Epic, 2009
Franz Ferdinand, No You Girls, Tonight, Epic, 2009
Franz Ferdinand, Darts of Pleasure (Live on Sound Opinions), Franz Ferdinand, Domino, 2004
Franz Ferdinand, Walk Away (Live on Sound Opinions), You Could Have It So Much Better, Domino, 2005
Franz Ferdinand, Michael, Franz Ferdinand, Domino, 2004
Green Day, Know Your Enemy, 21st Century Breakdown, Reprise, 2009
Green Day, Before the Lebotomy, 21st Century Breakdown, Reprise, 2009
Green Day, Last Night On Earth, 21st Century Breakdown, Reprise, 2009
St. Vincent, Actor Out of Work, Actor, 4AD, 2009
St. Vincent, The Bed, Actor, 4AD, 2009
Lil O, Betcha Can't Do It, Tha Flood, Oarfin, 2008
Kevin Lyttle, Call Me, Kevin Lyttle, Atlantic, 2004
Bob Dylan, Shake Shake Mama, Together Through Life, Columbia, 2009
Ani DiFranco, Out of Range, Living in Clip, Righteous Babe, 1997
Go to episode 181
Featured Songs
Serge Gainsbourg, Bonnie and Clyde, Bonnie and Clyde, Fontana, 1968
Run DMC, It's Like That, Run-DMC, Arista, 1984
Martha & the Vandellas, Heat Wave, Heat Wave, Gordy, 1963
Jay-Z, Heart of the City, The Blueprint, Roc-A-Fella, 2001
Kurtis Blow, The Breaks, Kurtis Blow, Mercury, 1980
Teddy Pendergrass, Turn Off The Lights, Teddy, Legacy, 1979
Grandmaster Flash, The Message, The Message, Sugar Hill, 1982
NWA, Straight Outta Compton, Straight Outta Compton, Ruthless, 1988
Whitney Houston, Saving All My Love For You, Whitney Houston, Arista, 1985
Michael Jackson, Don't Stop Til You Get Enough, Off the Wall, Epic, 1979
Dr. Dre, Nuthin' But a"G"Thang, The Chronic, Priority, 1992
Badia, Danger, Donne l'alerte, Le Son'Art, 2009
J*Davey, Hi Sun, The Beauty in Distortion, Interdependent Media, 2008
Skull Gang, I am the Club, Skull Gang, eOne Music, 2009
Eminem, Crack a Bottle, Relapse, Aftermath Entertainment, 2009
Eminem, My Mom, Relapse, Aftermath Entertainment, 2009
Passion Pit, Sleepyhead, Manners, Frenchkiss, 2009
Passion Pit, The Reeling, Manners, Frenchkiss, 2009
Passion Pit, Swimming in the Flood, Manners, Frenchkiss, 2009
The Buzzcocks, I Believe, A Different Kind of Tension, United Artists, 1979
Johnny Thunders & the Heartbreakers, Get off the Phone, Single, Beggars Banquet, 1979
Willie Nelson, A Song for You, Willie and Family Live, Columbia, 1978
Green Day, Last Night On Earth, 21st Century Breakdown, Reprise, 2009
John Lennon, Isolation, John Lennon/Plastic Ono Band, Apple, 1970
Go to episode 182
Featured Songs
Green Day, 21st Century Breakdown, 21st Century Breakdown, Reprise, 2009
Mariah Carey, Obsessed, Memoirs of an Imperfect Angel, Island, 2009
The Black Eyed Peas, I Gotta Feeling, The E.N.D., Interscope, 2009
Billy Lee Riley, Red Hot, The Sun Story, Rhino, 1987
Billy Lee Riley, Flyin' Saucers Rock and Roll, The Sun Story, Rhino, 1987
Kid Sister, Get Fresh, Ultraviolet, Fool's Gold, 2009
Kiss, Calling Dr. Love, Rock and Roll Over, Casablanca, 1976
K'Naan, T.I.A., Troubadour, Unviversal Music LLC, 2009
Mastodon, Crack the Skye, Crack the Skye, Reprise, 2009
Sha Na Na, Witch Doctor, The Best of Sha Na Na, Kama Sutra, 1994
Jason Lytle, I Am Lost (And the Moment Cannot Last), Yours Truly, The Commuter, ANTI-, 2009
Alejandro Escovedo, Chelsea Hotel, Real Animal, ANTI-, 2008
Jason Lytle, Brand New Sun, Yours Truly, The Commuter, ANTI-, 2009
Jason Lytle, Ghost of My Old Dog, Yours Truly, The Commuter, ANTI-, 2009
Jason Lytle, It's the Weekend, Yours Truly, The Commuter, ANTI-, 2009
Alejandro Escovedo, Golden Bear, Real Animal, Manhattan, 2008
Alejandro Escovedo, Slow Down, Real Animal, Manhattan, 2008
The Jackson 5, Doctor My Eyes, Lookin' Through the Windows, Motown, 1972
Japandroids, The Boys Are Leaving Town, Post-Nothing, Unfamiliar, 2009
Japandroids"Young Hearts Spark Fire,"Post-Nothing, Unfamiliar, 2009
Japandroids"Crazy Forever,"Post-Nothing, Unfamiliar, 2009
Regina Spektor, Eet, Far, Sire, 2009
Regina Spektor, The Calculation, Far, Sire, 2009
Regina Spektor, Folding Chair, Far, Sire, 2009
John Talobot, Sunshine, Hivern Discs, single, 2009
De La Soul, Ring Ring Ring (Ha Ha Hey), De La Soul is Dead, Tommy Boy Entertainment LLC, 1991
Allen Toussaint, Bright Mississippi, The Bright Mississippi, Nonesuch, 2009
Thee Oh Sees, Enemy Destruct, Help, In The Red, 2009
Go to episode 193