Results for Blonde on Blonde
specials
Bob Dylan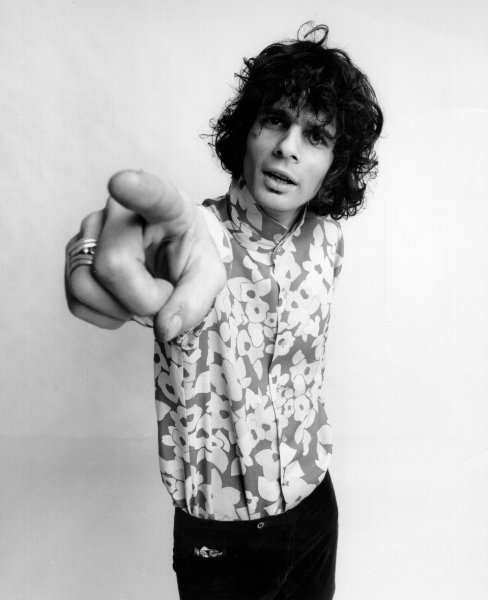 Today is Part 2 of our appreciation of Bob Dylan. During this episode, Dylan plugs in. Jim and Greg discuss how and why Dylan went electric in 1965, and get a first-hand account of his famous, or infamous, concert at the Newport Folk Festival from musician, songwriter and A&R man Al Kooper. Al performed with Dylan onstage at Newport, and he explains to Jim and Greg that there has been a lot of misinformation when it comes to the"boos."He also lent his signature organ playing to tracks like "Like a Rolling Stone," which really changed the game in rock 'n' roll.
In the second half of Jim and Greg's discussion with Al Kooper, they focus on the masterful double album Blonde on Blonde, which turns 45 this year. Al shares memories from the recording sessions in Nashville where he, Dylan and Robbie Robertson were joined by harmonica player, guitarist and bassist Charlie McCoy, guitarist Wayne Moss, guitarist and bassist Joe South, and drummer Kenny Buttrey. Al recalls being truly impressed with the musicians, and describes the vibe as much more refined than during the chaotic sessions of Highway 61 Revisited. He compares Blonde on Blonde to a finely manicured lawn. To go out, Jim and Greg play their two favorite tracks from the album. Jim goes with "Leopard Skin Pill-box Hat," which illustrates Dylan's sense of music history and also his great use of humor. Greg plays "Visions of Johanna" which he describes as the quintessential song from the quintessential Dylan album.
Check out Part 1 and Part 3 of our Dylan appreciation.
Go to episode 283
Bob Dylan at 75: Folk Days to Newport
Don't Look Back, the classic Bob Dylan documentary instructs us. But as the American music icon just turned 75 on May 24th, Jim and Greg can't help saying happy birthday by revisiting our multi-part special on his life and career. In our first installment, we focus on Dylan's early years as a folkie and protest singer in New York. Dylan moved from Minnesota to Greenwich Village in 1961 at age 19. Within just a few years, he was signed to Columbia Records, teamed up with manager Albert Grossman, released four albums, and become"the voice of a generation."Jim and Greg spoke to Dylan expert Clinton Heylin in 2009 about the singer's influences during those years and his growth as a songwriter and performer. Clinton explored Dylan's entire song catalog in two companion books, Revolution in the Air and Still on the Road.
Never one to be pigeonholed, Dylan abandoned categories just as soon as he was assigned them. At his headlining set at the Newport Folk Festival in Rhode Island on July 25, 1965, Dylan went electric by playing with a full rock band. Jim and Greg get a first-hand account of the infamous concert from musician, songwriter and A&R man Al Kooper. Al performed with Dylan onstage at Newport, and he dispels a half-century's worth of myths about the"boos"that allegedly came from the crowd.
Next week, we conclude our Dylan celebration with a look at Blonde on Blonde and Dylan's "Modern Times."
Go to episode 548
news
Music News
The biopic film Straight Outta Compton debuted this past weekend to a monster box office earning over $56 million. The movie tells the story of the group N.W.A. and how they created the blue print for west coastand gangster rap in the '80s and early '90s. Jim recently saw the film and thought more about the biopic genre in general. He thought that this was a VH1-type film that largely glossed over many of the important truths of the band's history, including Dr. Dre's misogyny in both his lyrics and his actions. Greg agrees that the story of Dee Barnes, a female journalist covering N.W.A who was physically assaulted by Dre, was excluded from the film. Jim ultimately thinks the biopic doesn't work as journalism or biography, but instead acts as a missed opportunity to tell the whole truth of the story.
Two celebrated '70s producers passed away this week: Bob Johnston, longtime Bob Dylan producer, and Billy Sherrill, creator of the countrypolitan genre and producer of George Jones and Tammy Wynette. As an in-house producer for Columbia Records, Johnston produced some of Dylan's most notable albums, including Blonde on Blonde and Nashville Skyline. Johnston also served as the producer for Johnny Cash's At Folsom Prison, which only came about after Johnston's persistent efforts. With a similar determination, Sherrill ignited the careers of country artists like Jones and Wynette with hit songs "He Stopped Loving Her Today" and "Stand By Your Man." However, Greg chooses to honor Sherrill by playing The Staple Singers' "Why Am I Treated So Bad," a track that he produced before entering the country music scene. Sherrill produced songs for early R&B artists when no other producer would, earning him tremendous respect.
Go to episode 508
featured songs