Results for New Zealand
reviews
Lorde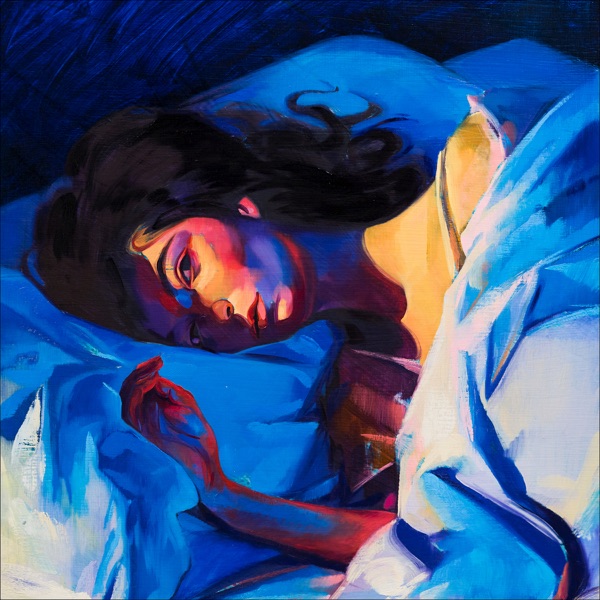 We're kicking off our New Zealand stop of the World Tour with a new record review from the island nation's most well-known artist-Lorde! Lorde first achieved success with her 2013 album Pure Heroine and the memorable single "Royals." It's been four years and her new record Melodrama offers a post-teenage take on young adulthood and overnight fame. Greg notes that Melodrama is at its core a singer-songwriter album, with Lorde writing some of the most innovative songs of the modern pop era. Specifically when it comes to the lyrics, Greg likes the idea that this is her"loss of innocence"record full of realizations about the world, and he gives it a Buy It. Jim agrees with Greg about the great songwriting and performances from Lorde, which he feels are superior to the over-production on the record by fun.'s Jack Antonoff. While he preferred Pure Heroine, Jim still thinks that Lorde is the real deal and gives Melodrama a Buy It.
Go to episode 605
Silver Bullets available on iTunes
The Chills Silver Bullets
If you aren't familiar with The Chills, chances are you aren't entrenched in the New Zealand indie rock scene –not to mention this is first full-length album the group has put out in nearly two decades. The Chills are credited for popularizing the kiwi pop sound that emerged in New Zealand during the 1980s. It was a marked departure from the indie rock that was prevalent in the U.S. at the time and an original sound altogether. Greg was unsure what to expect from The Chills, as he hasn't heard a full-length album from them since 1996s Sunburnt. But he's happy to report singer/songwriter Martin Phillips is back. As a result of battling drug addiction and illness, Phillips' lyrics are dark and introspective. The album conveys a sense of urgency to appreciate life's good things, and to Greg, Phillips sounds like a man renewed. Jim also likes the subtle touches of violin, timpani roll and chiming guitar. The song "America Says Hello" makes a political statement that is more direct than anything else Jim has heard from The Chills, so it's an enthusiastic Double Buy It for Silver Bullets.
Go to episode 520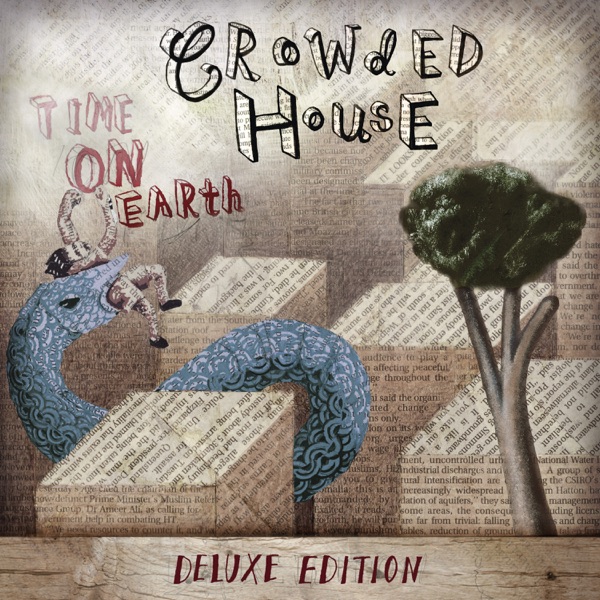 Time On Earth available on iTunes
Crowded House Time On Earth
Next up is the first Crowded House album in 14 years. The New Zealand/Australian pop band had two big hits in 1986-87 with "Don't Dream It's Over" and "Something So Strong." The group disbanded a few years later, and then in 2005, drummer Paul Hester committed suicide. Jim and Greg discuss how much Hester's death looms over the new album called Time On Earth. In fact, this album was supposed to be a solo album from the group's front man and chief songwriter Neil Finn, but the lead singer was so moved by the death of his friend that he wanted the record to be identified as Crowded House. But, Greg questions how much Crowded House contributed as a unit. He describes the drums as completely buried and the bass playing as placid. Greg wonders if he missed the memo asking for a new Crowded House record, and gives the "mediocre adult pop sound" a Trash It. Jim doesn't really get Finn's songwriting, describing it as too"fussy."He had a really hard time not tuning out while listening to Time On Earth, and also gives it a Trash It.
Go to episode 84
Pure Heroine available on iTunes
Lorde Pure Heroine
The newest wunderkind topping the charts is 16-year old New Zealand singer/songwriter, Ella Maria Lani Yelich-O'Connor; better known as Lorde. Her debut album, Pure Heroine, is out now, and Jim is a major fan. He likens her lyrics to existentialists like J.D. Salinger and her husky voice and minimal, electronic sound to Bats for Lashes crossed with Lily Allen. The combination of all those elements wins the album a Buy It from Jim. Greg, on the other hand, thinks Jim is smitten by the Kiwi teenager and is being overly generous with those comparisons. He also admires the record's minimal rhythms and drones, but he doesn't believe Lorde is quite yet the poet she's setting out to be. It's a promising start, though, and Greg thinks the album is worth a Burn It.
Go to episode 414
news
Music News
Remember your first symphonic experience? It was probably Peter & the Wolf. But a recent Supreme Court decision will likely mean fewer performances of Prokofiev's classic and other early 20th century works. By a 6-2 vote, the justices upheld a previous federal law that allows copyright protection to be restored to works previously entered into public domain. So musical works by Shostakovich and Stravinsky, in addition to films by Hitchcock and books by C.S. Lewis, are not as inexpensive as they once were. Jim and Greg talk to lead plaintiff Lawrence Golan about this court battle and what the ruling will mean for conductors and musicians like him.
The internet remains the Wild Wild West, but infamous figures like Billy the Kid and Jesse James have got nothing on Kim Dotcom. Federal authorities shut down his popular file-sharing site Megaupload.com, stating it was part of an international criminal ring. Certainly Dotcom lived the life of an international criminal, owning a $23 million estate in New Zealand, as well as 18 luxury cars with vanity plates like"Mafia"and"Guilty."But for many, Megaupload was a pretty ordinary site, one used for legitimate content, not just pirated materials. This re-raises the question of how responsible internet sites are for how their customers use them.
After singer Etta James died last week at age 73, many people were playing her classic ballads like "At Last." But, as Greg explains, she was much more than just a ballad singer. Etta was the first great female star on Chess Records, and even at a young age had a big, bawdy voice and a style that was pretty adult for the times. Just listen to her 1966 song "In the Basement."
Go to episode 322
world tours
New Zealand
Lorde is just the biggest name in a long line of important musicians coming out of New Zealand. So this week, Jim and Greg fire up the jet to take the Sound Opinions World Tour to the other side of the world. As a guide, they're joined by Wellington-based critic Nick Bollinger, host of The Sampler on Radio New Zealand and author of several books including the recent memoir Goneville.
They focus on an influential era in kiwi rock emerging in the early 1980s known as the Dunedin Sound that's closely associated with the legendary New Zealand indie label Flying Nun Records. Based around the southern university city Dunedin, the Flying Nun bands drew upon early psychedelia, American garage rock, and The Velvet Underground to create a distinctive jangly guitar-based sound, much of it released on lo-fi 4-track recordings. But while the key bands like The Clean, The Chills, and The Verlaines shared an aesthetic, Nick argues that their musical approaches actually were varied. By the late '80s and early '90s, the Dunedin Sound had fully evolved to incorporate the shoegaze of Bailter Space and even the dance beats of Headless Chickens.
A key part of New Zealand's culture is its indigenous population. Maori, Samoan, and other indigenous groups make up nearly 20% of the population and have had a major impact on the island nation's pop music. Nick traces the history of Maori music from the Hendrix-esque guitar styling of The Human Instinct to the reggae boom of the '70s to the embrace of hip-hop. He also makes recommendations for great contemporary kiwi artists, including singer-songwriter Aldous Harding, power-poppers Kane Strang, electro-soul artist Electric Wire Hustle, and the eclectic producer Lord Echo.
Go to episode 605